Sheepskin Oval Ear Pads 110X90MM 90X70MM 100X80MM
for AKG for HifiMan for ATH for Philips or ATH M50X HyperX Headphones Earpads
Compatibility:
Check size and mounting methods of your headphones for compatibility.
Specification:
Color: Black
Quantity: 1 pair
Material:Sheepskin PU Leather
Package Included: 1*pair ear pad
( there is no headphone include )
Memory Foam:
Ear pads are constructed with high grade memory foam.
Memory foam moulds to the shape of the listeners head, creating a gentle, but tight seal and a truly comfortable fit. When not in use the ear pads return to their original shape – maximum comfort and longer lasting.
NOTE:
Ear pads are hand crafted, as such, our ear pads may have slight size variation by +/-3mm from the dimensions given, this will not affect their fitting.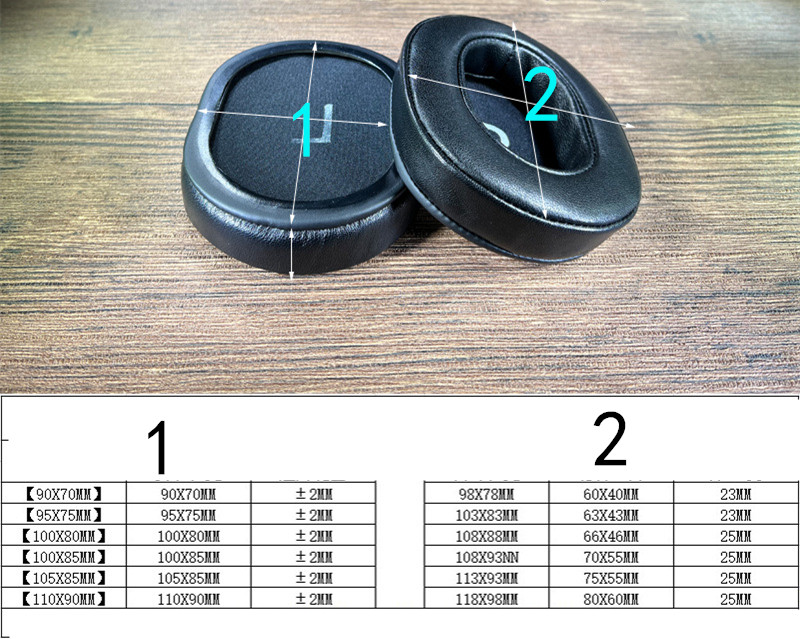 Mounting diameter:90X70MM
Facade diameter : 98X78MM
Inner diameter:60X40MM
Thcikness:23MM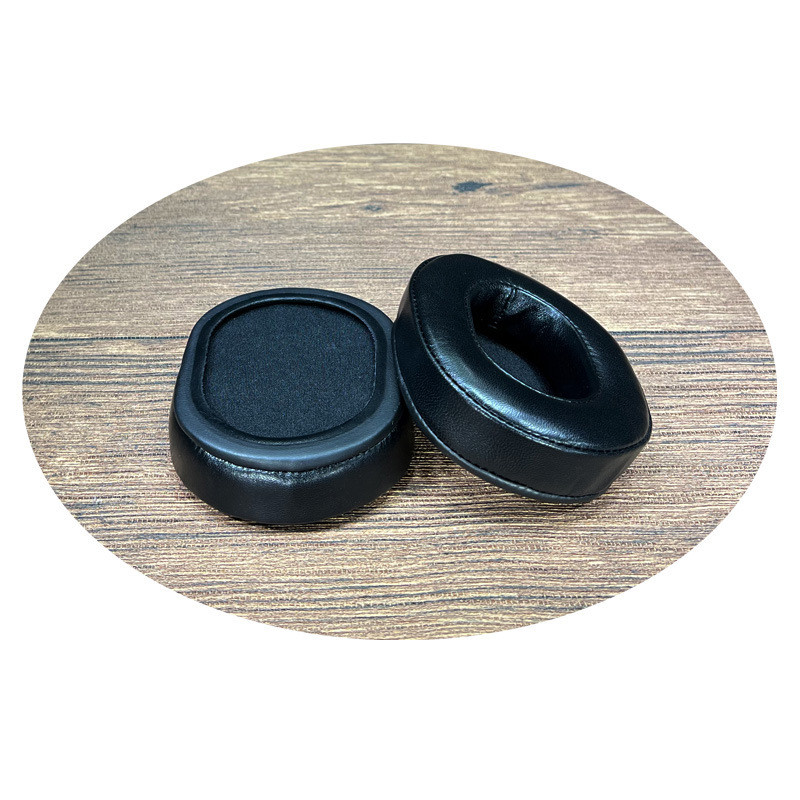 Features:
1. High elasticity, durable and soft
2.The ear foam will enhance the bass performance of your headphone
3. Ideal replacement for you lost or broken ear cushions
Mounting diameter:95X75MM
Facade diameter : 103X83MM
Inner diameter:63X43MM
Thcikness:23MM
–
Mounting diameter:100X80MM
Facade diameter : 108X88MM
Inner diameter:66X46MM
Thcikness:25MM
–
Mounting diameter:100X85MM
Facade diameter : 108X93MM
Inner diameter:70X55MM
Thcikness:25MM
–
Mounting diameter:105X85MM
Facade diameter : 113X93MM
Inner diameter:75X55MM
Thcikness:25MM
–
Mounting diameter:110X90MM
Facade diameter : 118X98MM
Inner diameter:80X60MM
Thcikness:25MM
Not Original item, High quality items guarantee!!