Compatible With
1) Samsung Galaxy Buds 2 / Plus +
2) JBL WAVE BUDS / Free X / Tune 130NC 230NC / LIVE 300 / Reflect Flow Pro+ / VIBE 100
3) Bang & Olufsen Beoplay E8 / B&O E8 series
4) Audio Technica 7T / 3T
5) Liberty Air
6) Libratone Track Air+
7) Hifiman TWS600
8) WYZE Earbuds Pro
Size Selection
6pcs=3pairs/pack
S size is the orange inner tube
M size is the green inner tube.
L size is the light green inner tube.
Hard PP box packing
for Samasung Galaxy Buds 2 Pro
the Selection is only for Galaxy Buds 2 Pro model .
Please kindly note.
Silicone Case
Only for Samsung Galaxy Buds 2 / Live / Pro
Keychain inside
Feature
1) Outer strong memory foam + Inner silicone tube.
2) Special design–There is a buckle inside to hold tightly with earbuds.
3) Break Strength is over 15Kg / 33 lbs. Rebound time is over 60 seconds which is much better than 99% market normal foam.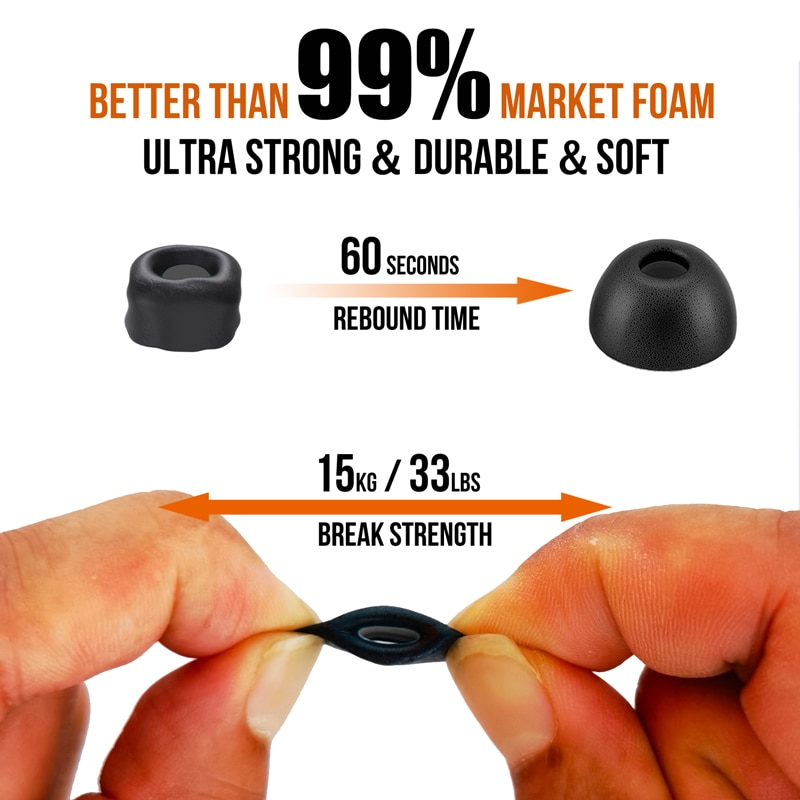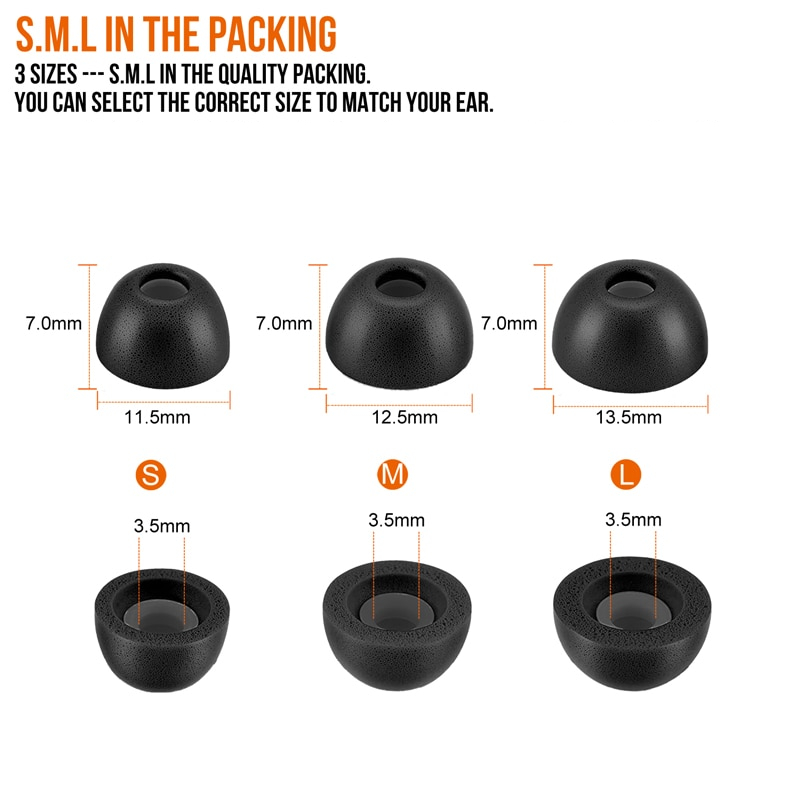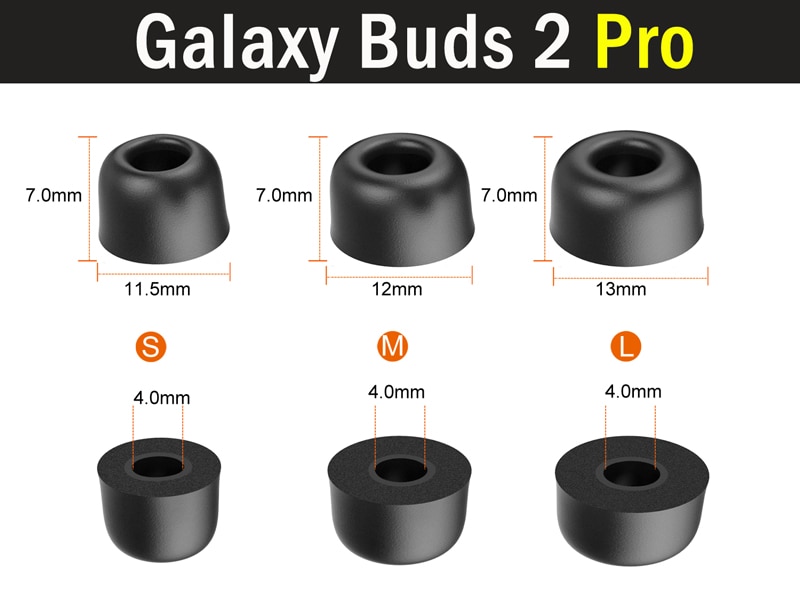 Silicone Case
Case for Galaxy Buds 2 / Live / Pro
Quality Silicone Material
Keychain ( Carabineer) inside
Note: earbuds just for show . doesn't include.